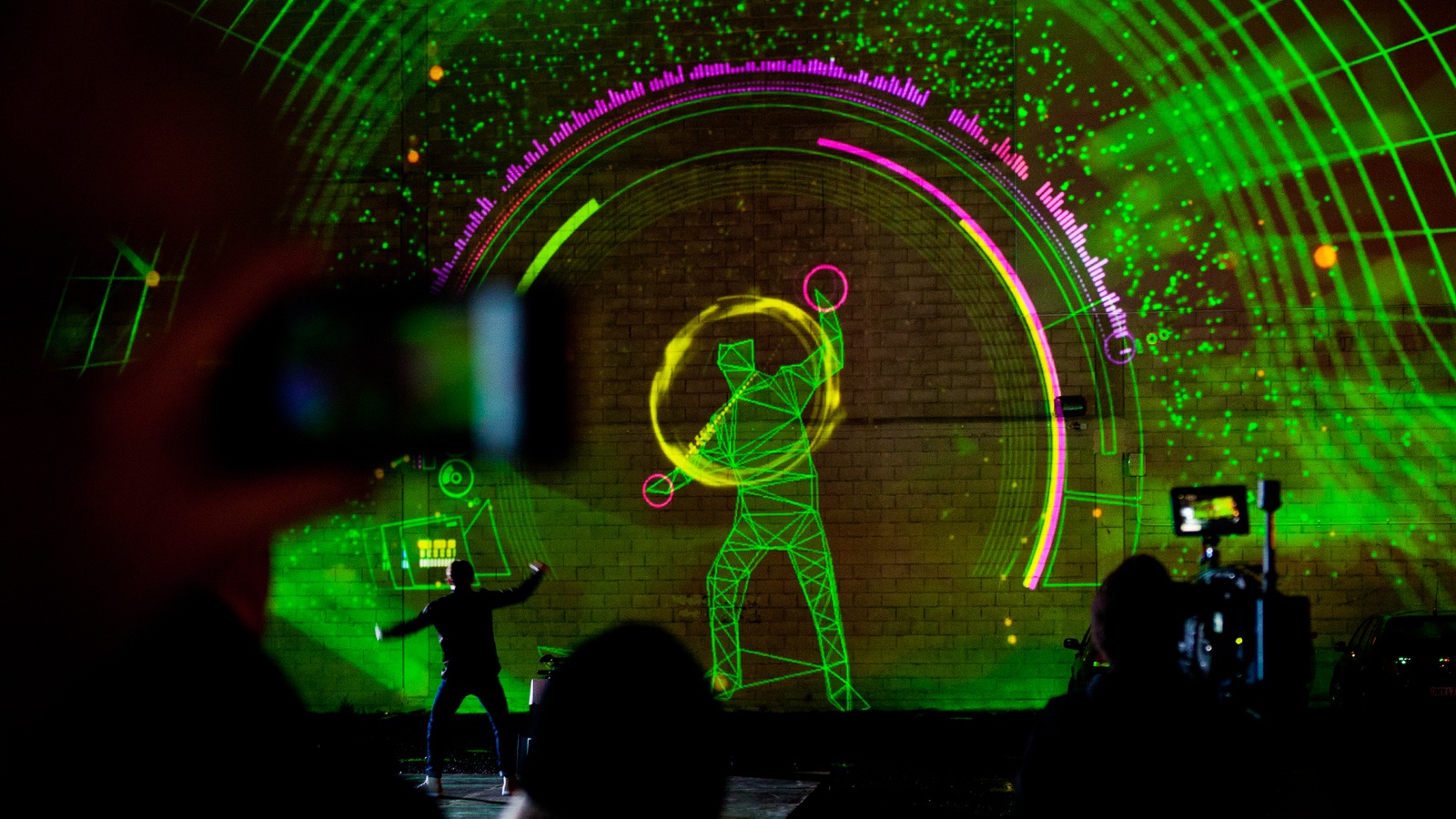 The V Motion Project
The Motion Project was a collaboration between a lot of clever creative people working together to create a machine that turns motion into music. The client for the project, Frucor (makers of V energy drink), together with their agency Colenso BBDO, kitted-out a warehouse space for this project to grow in and gathered together a group of talented people from a number of creative fields.
We created and designed the live visual spectacle with a music video being produced from the results. We wanted it to be clear that the technology was real and actually being played live. The interface plays a key role in illustrating the idea of the instrument and we designed it to highlight the audio being controlled by the dancer. Design elements like real time tracking and samples being drawn on as they are played all add to authenticity of the performance. The visuals are all created live and the music video is essentially a real document of the night.
Credits
Agency.

Colenso BBDO
Directors.
Awards
Axis Gold.

Best Awards Gold.

SxSW Interactive Awards Finalist.

D&AD.